The NCEA Trust Board agreed to form a Local Governing Body (LGBs) for Bishop's Primary School in 2019/20. This means that Bishop's Primary has a governing body which focuses on the individual school's needs. The LGB is accountable for their decisions to the Trust Board. The first meetings of the LGB took place in the spring term 2020.
For more information about School Governance at NCEAT schools (including Bishop's Primary), visit www.ncea.org.uk/governance/how-we-govern.
Key Documents
Meet Our Governors: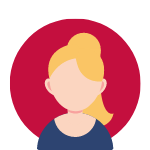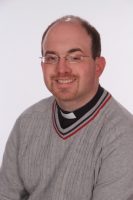 Father David Twomey
Governor
I'm the Priest in Charge of St John's and St Andrew's Seaton Hirst. I've been in my present role since December 2018. Before I moved to Ashington, my curacy was at St George's Cullercoats, where I was also a Governor for the local primary school. Prior to ordination, my background was in Early Years Teaching. My hope is to bring that range of experience to the LGB.
I've been on the Local Governing Body for the Ashington NCEAT Schools since November 2021. In many ways, that's a very natural link for me as all the schools have a strong link with the two Churches in the parish. As one of the local clergy here, I often visit for Collective Worship and to work with different classes for R.E. I very much look forward to supporting our schools in a different role in the future.
Part of my responsibility will be to support the Schools with their SIAMS (Statutory Inspection of Anglican and Methodist Schools), which looks at the impact of Collective Worship and the effectiveness of R.E.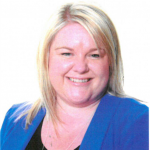 Natalie Fountain
Governor
I have over 10 years of primary school leadership experience and am currently the Regional Hub Director at WISE Multi Academy Trust. My role involves having responsibility for four schools within the MAT as well as an executive headteacher role. Previous to this I was headteacher at St Paul's CE Primary School in Sunderland for six years.
I secured rapid improvement in my first headship moving the school from a Local Authority concerns notice to a Good judgement in an OFSTED inspection in the space of nine months. I bring an in-depth knowledge of primary assessment to the position of director at WISE Academies which enables me to challenge the Trust's performance in my role as the chair of the Performance and Standards Committee.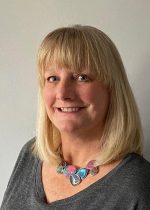 Kerry Lord
Governor
I have worked in Education for over 37 years in schools in Gateshead, North Tyneside, Northumberland and Newcastle. I started my career as a PE teacher and most recently I had the privilege of being the Headteacher of a large inner city school serving a diverse community.
I am married with two grown up children who live and work in London. I am also a Governor of a local middle school. In my spare time I enjoy all sports, both as spectator and participant.
I am committed to an Education system which puts children at the heart of all decision making. I want all children, regardless of background and postcode to access a first class education which promotes academic excellence as well as personal growth.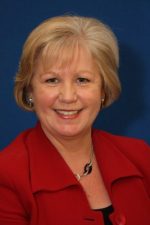 Melanie Hinson
Governor
I have over twenty years experience of Primary School leadership and have been part of NCEA since it's opening in 2009. I am immensely proud of the pupils and staff and all that they have achieved, it is a privilege to work with such a strong and dedicated team.
I am part of the executive leadership of the Trust and work closely with my colleagues in Castle, Duke's and Warkworth, this gives me a greater understanding of the wider challenges we face.
During my career I have led both rural and urban schools and believe strongly in the transformational effect a good all round education can bring to pupils. I have served on a number of Governing Bodies carrying out a range of roles as well as currently being part of the board at Dame Allan's School.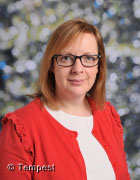 Amanda Hall
Governor
I have worked in support roles within education for over 20 years. I am based at James Knott C of E Primary and enjoy being part of the school and wider community. I have two young children who attend schools within the Trust which has brought a new perspective to my role.
I became a staff governor to get a broader understanding of the trust I belong to and how to better support it. I hope I can bring skills I have learned at work and as a parent to the role and look forward to learning more about being a governor.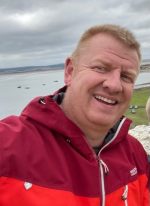 Jason Tasker
Parent Governor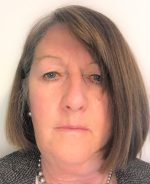 Barbara Billingsley
Governor
Upon retiring from my role as Headteacher of a primary school for children aged 2 to 11, just outside the city of Liverpool in Merseyside, I moved to North Tyneside to be closer to my family in 2015. Shortly after, I became a Governor at a local Middle School as I wished to keep abreast of educational developments and use my experience to contribute to the area which I was about to make my home. More recently, to broaden my experience of school governance, particularly governance within multi academy trusts, I volunteered to become a governor within the NCEA Ashington Hub and was delighted to be accepted onto the LGB.
Throughout my years working in education, I gained many skills and a wide range of experience. Investing in school improvement and in particular, the professional development of colleagues, is an area of special interest to me. I find it extremely rewarding to be able to put the experience and knowledge gained in my professional life to good effect in my role as a school governor and to be part of this new, growing and flourishing community with a bright future ahead.
Contact the Local Governing Body
The Chair of the Local Governing Body, may be contacted by email at governor@ncea.org.uk or in writing:
Chair of Governors
c/o Bishop's Primary School
Josephine Butler Campus
Academy Road
Ashington
NE63 9FZ
Alternatively, Governors may be contacted via Lesley Dalby, Governance Manager, on 01670 816111 ext 368.