The NCEA Trust Board agreed to form a Local Governing Body (LGBs) for Bishop's Primary School in 2019/20. This means that Bishop's Primary has a governing body which focuses on the individual school's needs. The LGB is accountable for their decisions to the Trust Board. The first meetings of the LGB took place in the spring term 2020.
For more information about School Governance at NCEAT schools (including Bishop's Primary), visit www.ncea.org.uk/governance/how-we-govern.
Key Documents
Meet Our Governors: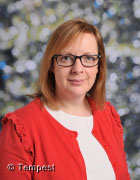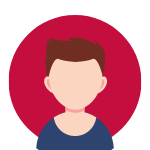 Jason Tasker
Parent Governor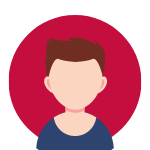 Dean Blewitt
Governor
I am an experienced Mathematics Professional who has a background working within Secondary Schools throughout the North East of England as well as working with a leading Awarding Organisation.
During my role with the Awarding Organisation, I was involved with the delivery of National CPD for teachers as well as acting as an internal subject expert for Maths Qualifications. Before this I worked within Secondary Schools throughout South Tyneside and acted as Curriculum Leader of Numeracy overseeing the Numeracy provision across the school as well as teaching Maths.
I am passionate about education, and I strive to ensure that all young people receive a high-quality education and supportive environment so that they are enabled to achieve their full potential. My partner and I have recently moved to the local area with our son, and we love to spend our time exploring the local area as well as learning more about the community.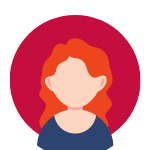 Nicola Deedes
Governor
I am a practicing solicitor employed by a top 20 UK law firm whose head office is based in Newcastle. I grew up in the North East and North Yorkshire before attending the University of Bristol to read Classical Studies and then going on to complete a law conversion course in London. I moved back to the North East to start my legal career and now work with both public and private sector clients advising on construction and manufacturing related matters.
I am keen to use the skills that I have learned from my time in the legal profession in a positive way within the community. I believe all children deserve an education that benefits their future and provides them with the right opportunities and I look forward to working with the other governors and the school to provide such an environment.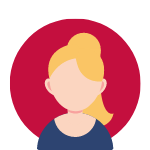 Natalie Fountain
Governor
I have over 10 years of primary school leadership experience and am currently the Regional Hub Director at WISE Multi Academy Trust. My role involves having responsibility for four schools within the MAT as well as an executive headteacher role. Previous to this I was headteacher at St Paul's CE Primary School in Sunderland for six years. I secured rapid improvement in my first headship moving the school from a Local Authority concerns notice to a Good judgement in an OFSTED inspection in the space of nine months. I bring an in-depth knowledge of primary assessment to the position of director at WISE Academies which enables me to challenge the Trust's performance in my role as the chair of the Performance and Standards Committee.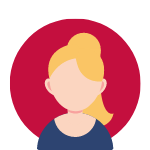 Samantha Foster
Parent Governor
I am a parent governor. I have two children, both at Bishop's Primary School. I have worked as a nursing assistant for the NHS for the past eight years.
I hope that by being a parent governor, I am able to help to give all children the best opportunities they can have to achieve their full potential during their school years. It is important to me that all children are given the same opportunities in life to succeed.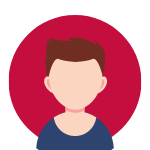 Marc Kelly
Chair
I am a Paramedic and medical instructor for the RNLI. I have been involved in governance since 2004 in various roles including as Chair of Governors of what is now Thomas Bewick Primary School. My daughter is now in Duke's Secondary School and I have various other close family members within the Trust set up too.
I have an interest in education and in particular with ensuring we do all we can to give our children the best education we can to help them achieve great success in their future.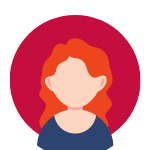 Kerry Lord
Governor
I have worked in Education for over 37 years in schools in Gateshead, North Tyneside, Northumberland and Newcastle. I started my career as a PE teacher and most recently I had the privilege of being the Headteacher of a large inner city school serving a diverse community.
I am married with two grown up children who live and work in London. I am also a Governor of a local middle school. In my spare time I enjoy all sports, both as spectator and participant.
I am committed to an Education system which puts children at the heart of all decision making. I want all children, regardless of background and postcode to access a first class education which promotes academic excellence as well as personal growth.
Anthony O'Grady
Governor
I am Vicar of Woodhorn with Newbiggin and feel blessed to be serving in such a beautiful community- by which I mean the people as well as the place! My life has been quite the adventure so far. I'm a forces child and was brought up in Germany, which explains my love of the country and my continued visits there.
I've lived in the North East for over 15 years, although did spend three years at the College of the Resurrection in Yorkshire where I studied for the priesthood and lived alongside a monastic community. I am also a mental health nurse by background and spent some years in the drug and alcohol services, and still have an interest in mental wellbeing.
I am a keen traveller and have seen some interesting places. Aside from of course Germany and the UK I have been to the Holy Land, to the USA and Poland to name but a few.
History is my passion, and I believe that part of the reason for this is because of the way it was taught to me at school and by others. I can talk a fair bit about German history and also have an interest in elements of church history.
My Musical taste is rather eclectic- I can just as easily enjoy Kylie, Kraftwerk and Bon Jovi in equal measure.
I live with my long suffering partner John and our two cats.
As a governor and as vicar I am enthusiastic about serving a church school and advocating worship and pastoral care, which includes working with our Chaplain. I also believe that the academy is a hub for community relations and wish to support the campuses in celebrating their presence in this region.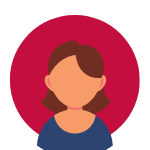 Amy Thompson
Staff Governor
I am the staff governor for Bishop's Local Governing Body and NCEA William Leech Primary School in Lynemouth. I have been employed in schools since 2002, initially working as a Teaching Assistant before training to be a teacher.
I have worked within the Northumberland Church of England Academy since it was formed in 2009, holding several different roles and working across all Campuses over this time. I believe this gives me an understanding of all the communities we serve as a staff.
I am dedicated and committed to the ethos we hold; ensuring all pupils receive the best possible education while being cared for in a safe and secure environment. I am a firm believer that education can make a difference to a child, their family and community and we are able to be a key part of this transformation through the work we do and the opportunities we provide.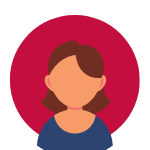 Heather Turner
Parent Governor
I am a parent to three girls, one currently in Bishop's Primary School and the other two currently attending Duke's Secondary School. Until recently, I worked in Project Management for 20 years in central government being involved in many multi-million pound projects, however following the birth of my third child I decided to take a career break and I'm currently a full time carer for my youngest daughter who was born with Spina Bifida.
Education is extremely important to me, it is the foundation for our children to flourish and the opportunity to help all children achieve their goals is so exciting to me. By being a parent governor I hope to have the opportunity to help all our children develop into our future leaders and find the opportunities to allow them to do this in a very positive way. All children should have the best opportunities and I hope by being a parent governor I can help them to do this.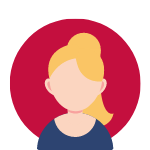 Melanie Hinson
Governor
I have over twenty years experience of Primary School leadership and have been part of NCEA since it's opening in 2009. I am immensely proud of the pupils and staff and all that they have achieved, it is a privilege to work with such a strong and dedicated team.
I am part of the executive leadership of the Trust and work closely with my colleagues in Castle, Duke's and Warkworth, this gives me a greater understanding of the wider challenges we face.
During my career I have led both rural and urban schools and believe strongly in the transformational effect a good all round education can bring to pupils. I have served on a number of Governing Bodies carrying out a range of roles as well as currently being part of the board at Dame Allan's School.
Contact the Local Governing Body
The Chair of the Local Governing Body, Marc Kelly, may be contacted by email at governor@ncea.org.uk or in writing:
Chair of Governors
c/o Bishop's Primary School
Josephine Butler Campus
Academy Road
Ashington
NE63 9FZ
Alternatively, Governors may be contacted via Lesley Dalby, Governance Manager, on 01670 816111 ext 368.